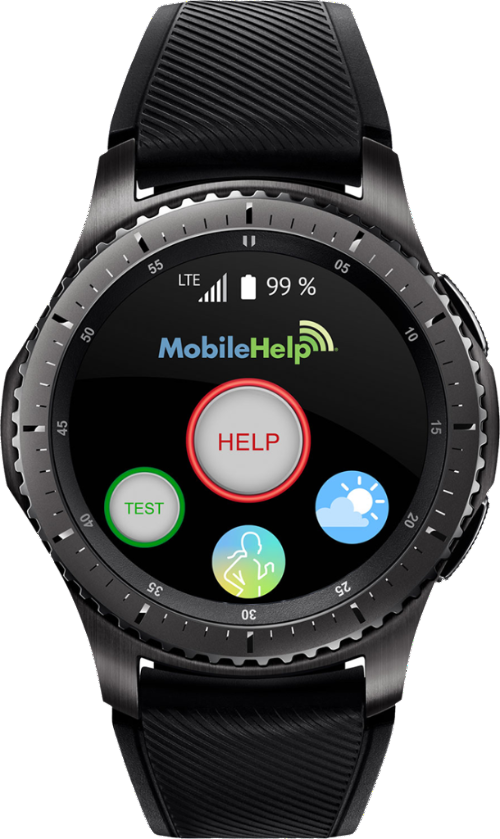 Meet the watch smart enough to save your life.
Help at the touch of a button… from the smart watch that changes the game for medical alert systems!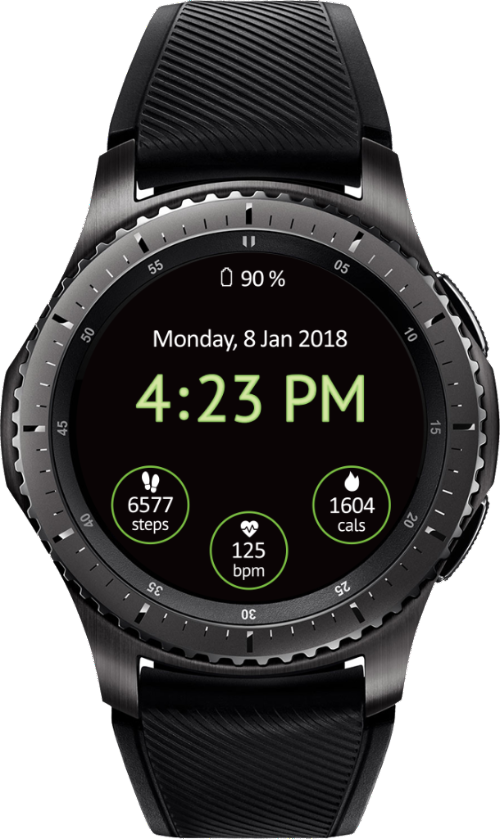 Stay Safe Out There with MobileHelp Smart

Finally, a discreet medical alert solution you'll want to wear:
Feel safe, secure and empowered to live life to the fullest with 100% U.S.-Based Emergency Monitoring from the most trusted name in the industry.
Attend events, exercise and travel in complete confidence with an on-the-go help button that is virtually invisible to others.
Enjoy the stress-free setup of a stand-alone medical alert system that is subtly encased in a feature-rich smart watch.
Have peace of mind on the go with a robust medical alert that uses one of the nation's largest 4G cellular networks and GPS location tracking to provide premier protection.
Feel confident and connected with a two-way communicator to speak directly to Emergency Operators who know where you are and can send help fast.
Venture further, wherever you happen to go, with a battery that lasts up to 2 days on a single charge.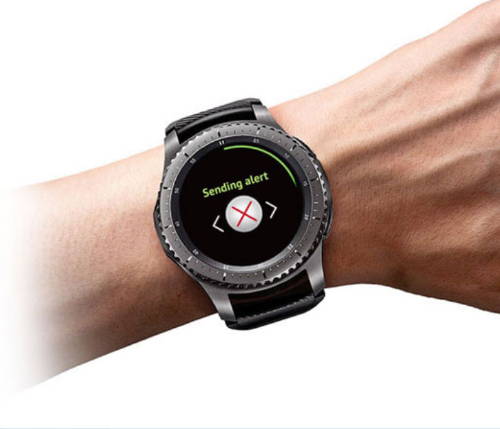 Premium on-the-go protection from a name you trust:
Shake the stigma of traditional medical alerts with a feature-rich smart watch designed to resist the elements.
Sit back and relax, knowing that help is just the press of a button away, anywhere cellular networks are available.
Stay healthy and motivated with built-in Samsung Health app that monitors activity while measuring heart rate to minimize risk.
Embrace an active lifestyle by setting target fitness and diet goals.
Celebrate your progress with easy-to-read summaries of your activity history.
View your local weather forecast at the touch of a button
with built-in Weather app.
Heart Rate Monitor one of the Samsung Health features
MobileHelp Smart embodies a new frontier of discreet wearable medical alerts. With a built-in microphone and speaker, activity tracking, vital sign sensors and health-focused applications, MobileHelp Smart marks the future of digital health.
So discreet that it is virtually invisible to observers, the MobileHelp Smart medical alert system invites you to enjoy 24/7/365 protection without hesitation. Say goodbye to the stigma of traditional medical alerts with a medical alert watch, custom-tailored for your safety by two of the world's leading tech giants.
Stylish, subtle & smart enough to save your life.