MobileHelp® Healthcare Offers Industry Insight for Providers - Company experts weigh in on long-term technology solutions for home care agencies

BOCA RATON, Fla. - June 9, 2017 - MobileHelp® Healthcare, a leader in healthcare technology solutions, unveiled three comprehensive bylined articles to provide new insights for professionals in the home health agency space.
Written by a company executive and healthcare consultant, the three articles look at topical trends and issues within the healthcare industry and include:
Telehealth 2017: how technology is changing, and bringing the home care industry with it;
In-home Care Management: an exploration on the unique position home health agencies have to educate and empower patients; and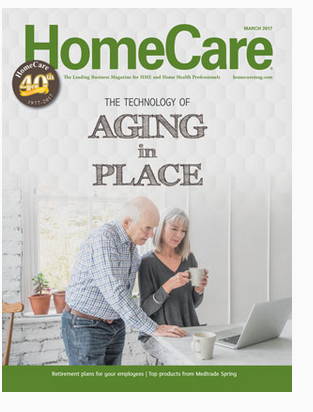 The three pieces were created to closely examine the technological advancements taking place within the remote patient monitoring space – and how those advancements are enabling home health agencies and other healthcare organizations to explore new avenues in patient care.
"As we look at ways to address the most challenging healthcare issues today, one of the most powerful tools at our disposal is the sharing of best practice information," said Chris Otto, SVP of MobileHelp Healthcare.
"As high-quality product offerings continue to expand our ability to care for patients in cost-effective ways, we look forward to bringing that information to the industry."
All three articles are available here on the company's website.
About MobileHelp:
Headquartered in the Research Park at Florida Atlantic University, MobileHelp is a leading provider of mobile Personal Emergency Response Systems (PERS) and health management solutions. MobileHelp's PERS devices are integrated with nationwide wireless voice, data and GPS technology to provide real-time medical alert monitoring services and expedited personal emergency assistance. In addition, MobileHelp offers proactive health management services such as activity tracking, medication reminders and a telehealth platform, MobileVitals, for both consumers and healthcare providers. For more information about MobileHelp, please call 1-800-989-9863 or visit the company website at www.MobileHelp.com.
For more information, please contact:
Liz Kohler
414-828-6198
liz.kohler@mobilehelp.com