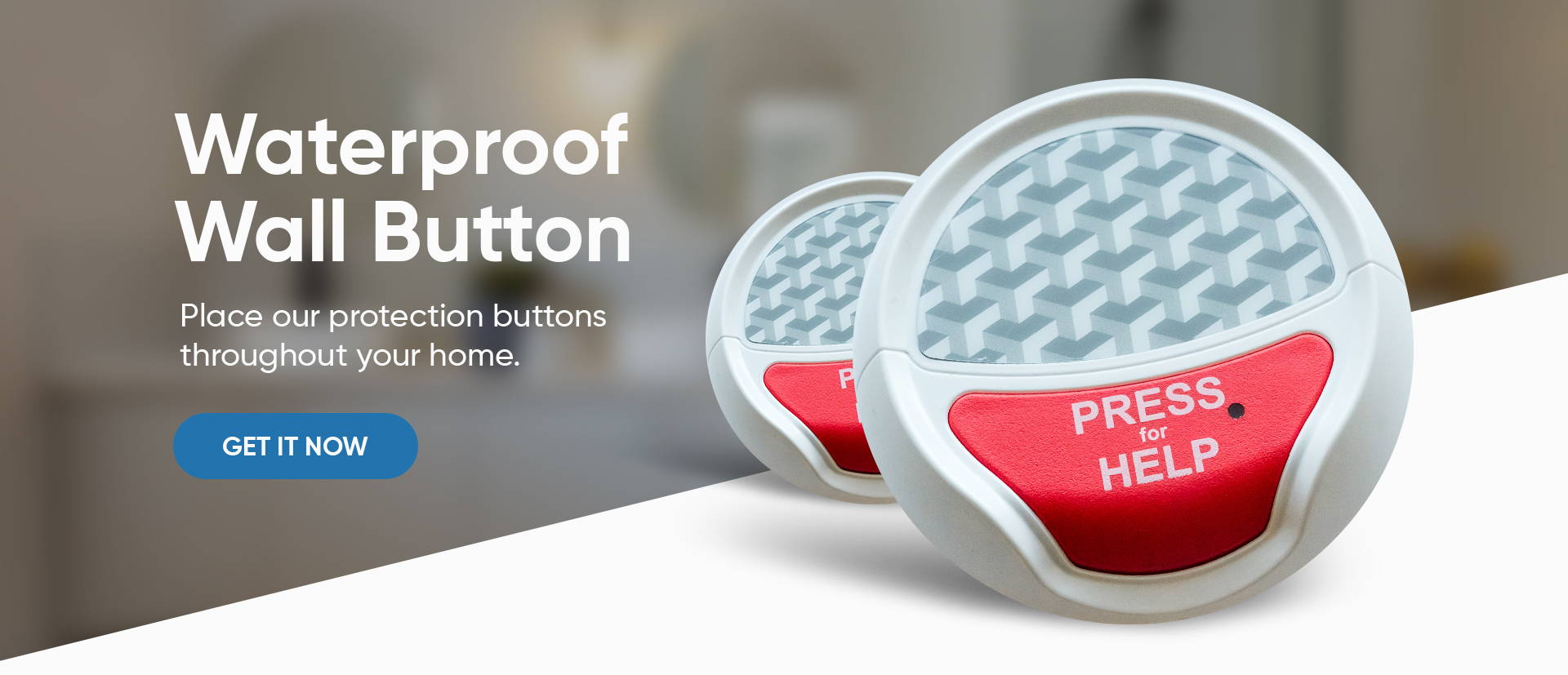 Our Waterproof Wall Button provides
an easy-to-install option to enhance a home's safety.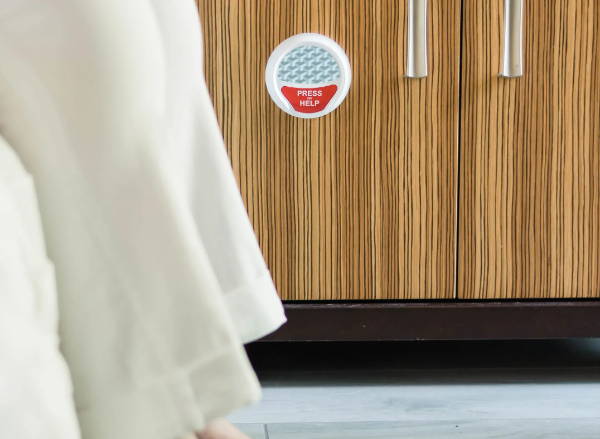 Easily attaches to any surface using heavy duty adhesive tape (included with purchase of the Waterproof Wall Button).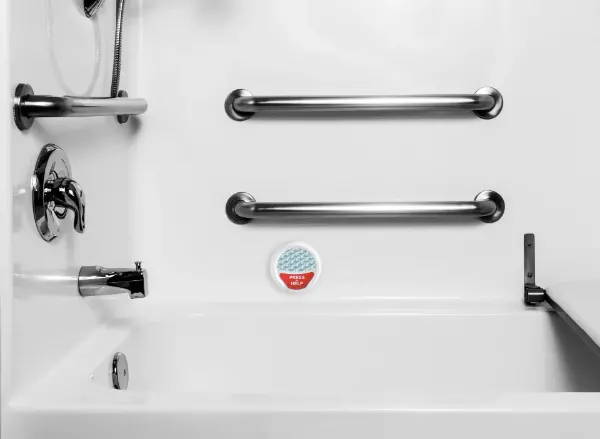 Perfect for use in the shower which is a high risk area for falls.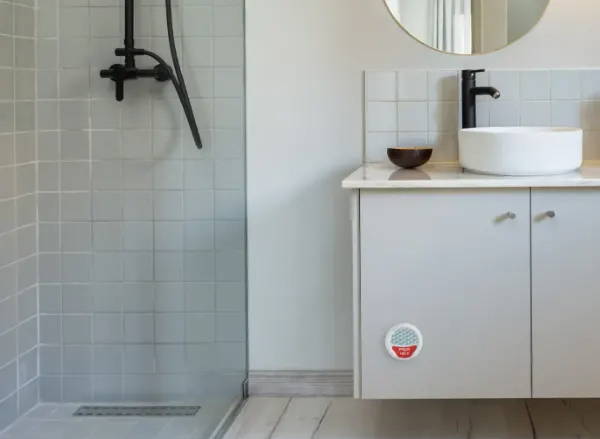 Accidents happen. Not wearing your help button? Let our Waterproof Wall Button be there for you as an added layer of protection.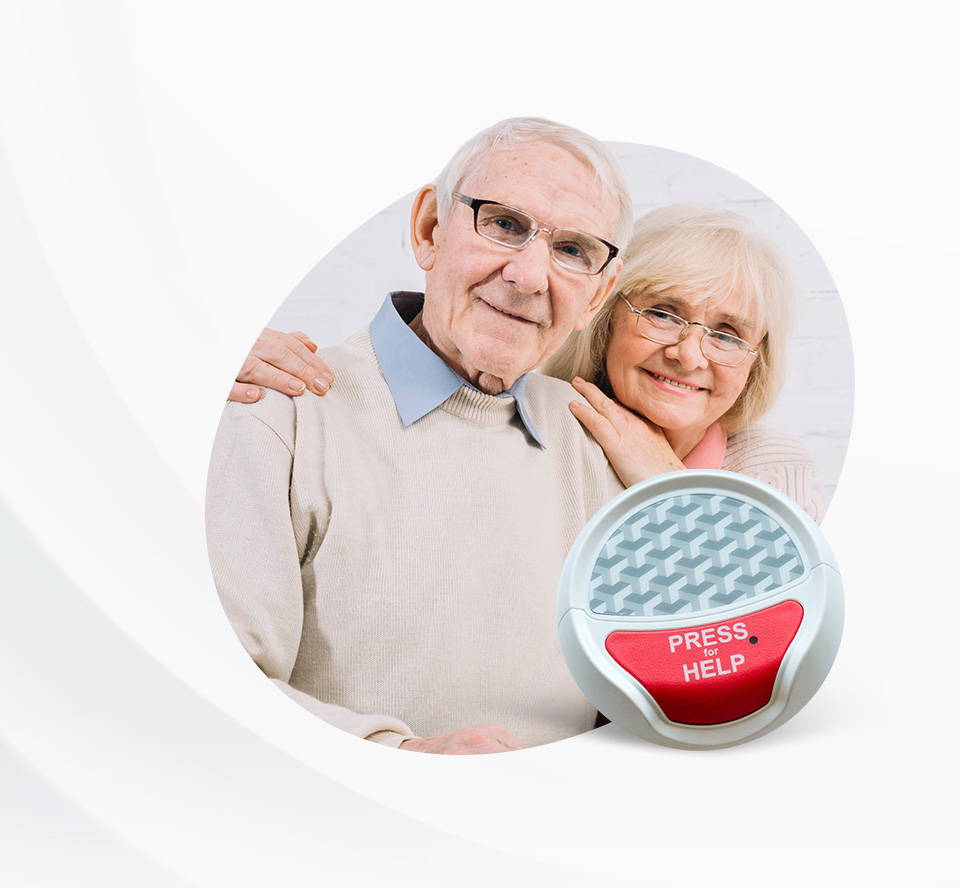 Offering 24/7 access to emergency help, literally at the touch of a button.
The Waterproof Wall Button is petite and unobtrusive, can be installed on any flat surface (such as bathroom walls, bedroom beside tables or kitchen spaces), and gives anyone in the home the capability to summon help immediately.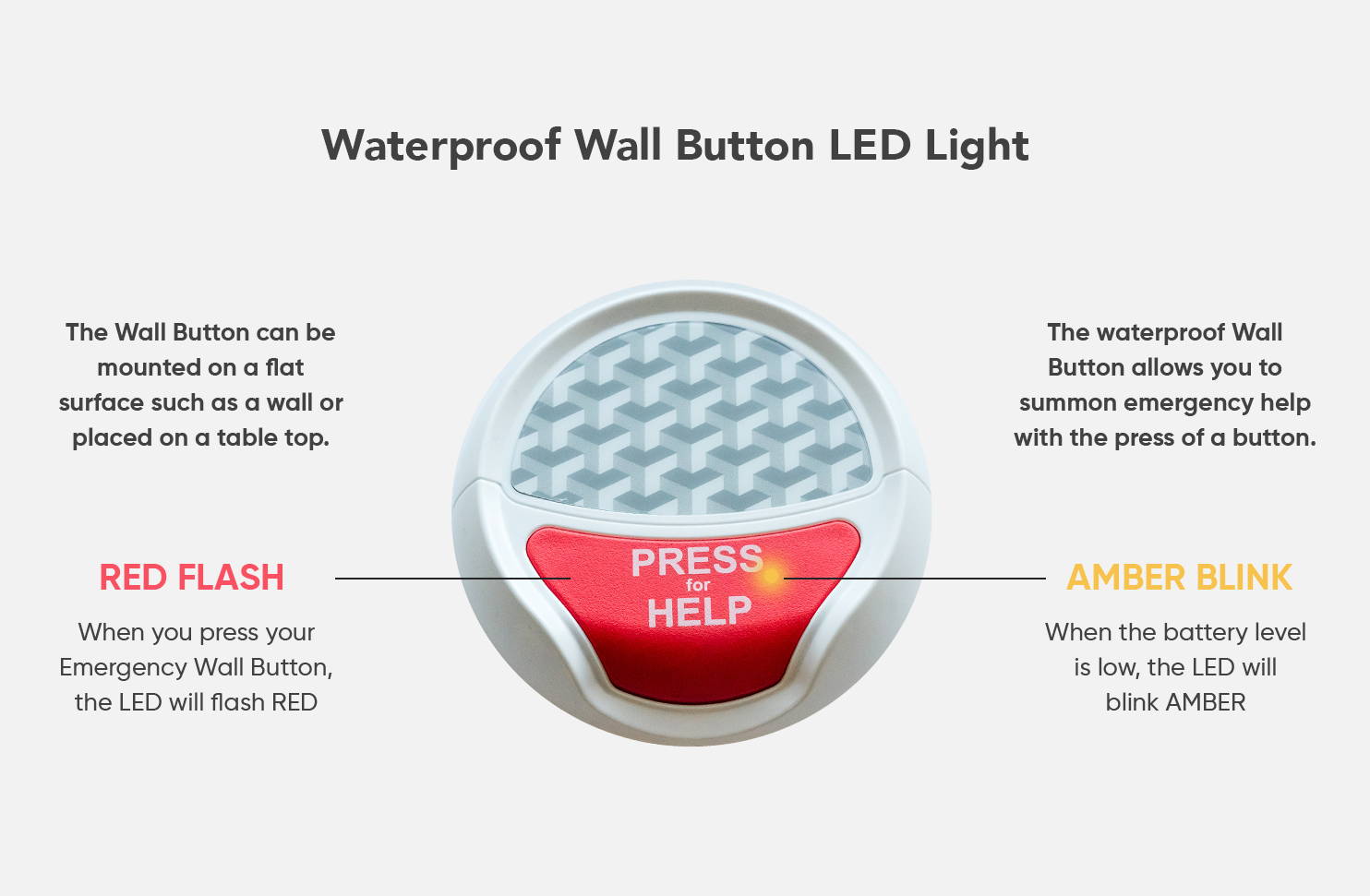 Available for $2.95/month,
in addition to subscription plans.
According to researchers, more than 80 percent of falls occur in the bathroom, where this can easily be installed to ensure safety during middle-of-the-night bathroom trips, when someone might be less likely to be wearing their pendant.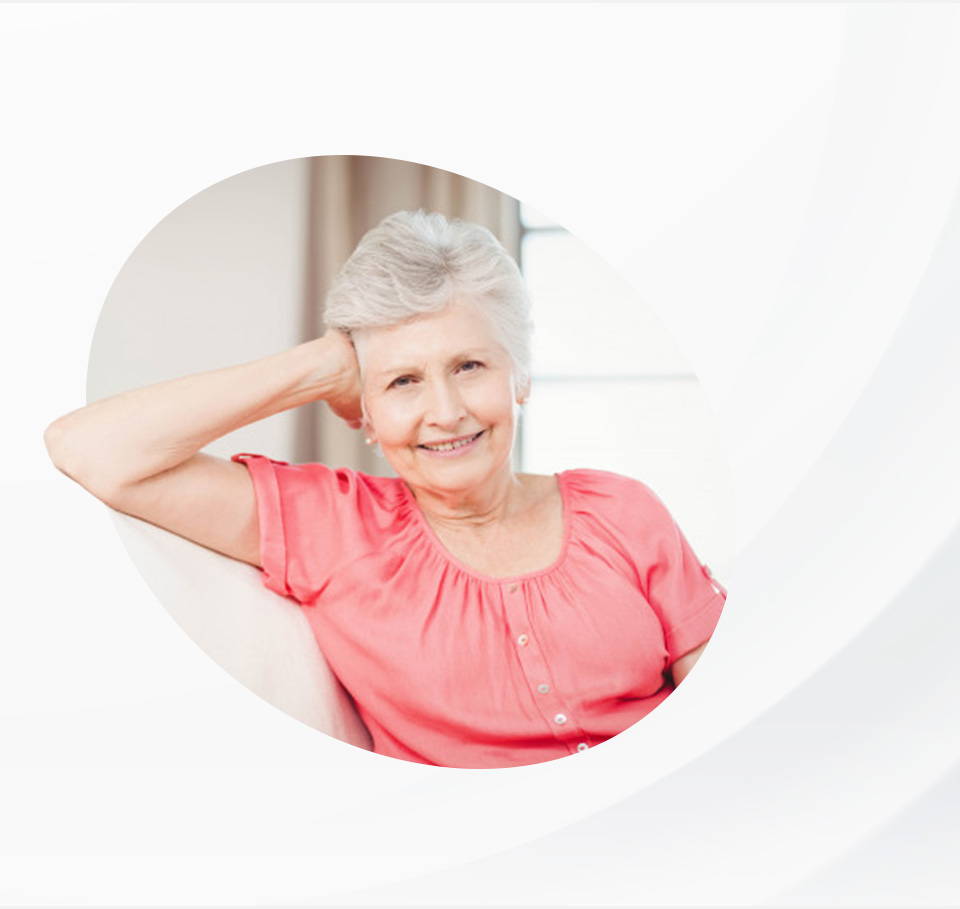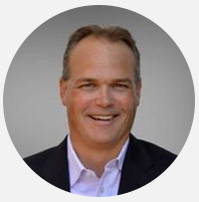 "Our objective as a company has always been to keep our customers safe – wherever they are."
Rob Flippo, CEO of MobileHelp
"Over the years, we have looked to introduce a more robust product line, so we can offer as many possible solutions for enhanced home safety. This new Wall Button achieves that for our customers, giving them the capability to add security points all throughout their home."