We Invite Women to Live Boldly – with Safety and Style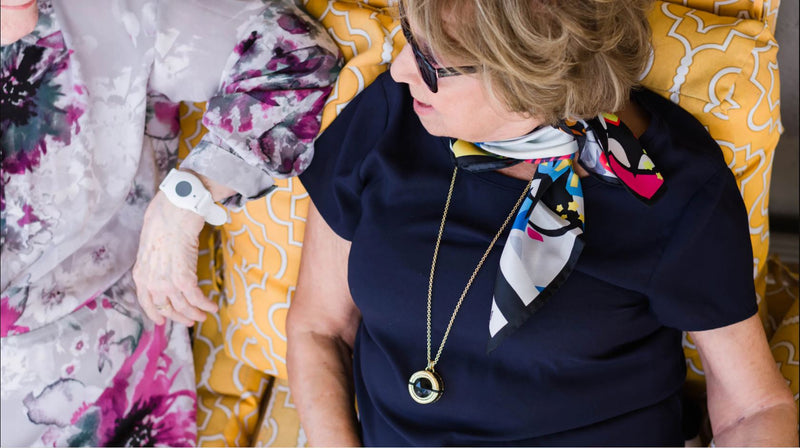 As women, we face distinctly different hurdles throughout life: Adolescence wreaks havoc on our bodies, while pregnancy and menopause teach us that at some point we no longer have control of the wheel. And while our physical changes may make us feel it's time to throw in the towel, it doesn't help that society is constantly reiterating that fact at every turn.

Enter TRELAWEAR contest. (Contest ended)
Trelawear isn't your grandmother's medical alert device.
Trelawear is a "smart" jewelry pendant which wraps best-in-class emergency response technology in a beautiful piece of trendy high-end jewelry. Paired with an accompanying traditional base station or mobile device, TRELAWEAR can protect you wherever you go.
We want to change the way the world views aging by giving women back their style, their independence… their freedom. The industry's leader in medical alert devices has partnered with high-end jewelry designer, Mara Perlmutter, to create safety you want to show off!
Whether you are shopping for yourself or your parents, TRELAWEAR has something for everyone. It's perfect for the active and stylish mom or grandma – or anyone who wants the 24/7/365 protection of a personal emergency response system.
Blending fashion-forward elements, TRELAWEAR pendants feature black onyx hand-cut faceted resin stones nestled in a stylish rope detail, available in both gold or silver. The "help button" is seamlessly carved into the back of the pendant, making it easy for access as well as privacy.
TRELAWEAR is meant to be worn everywhere women are. At lunch with friends, afternoon shopping or in the board room. Your personal safety choices have never been this easy – or this stylish.