Companionship for Seniors - How Senior Dating Sites Can Help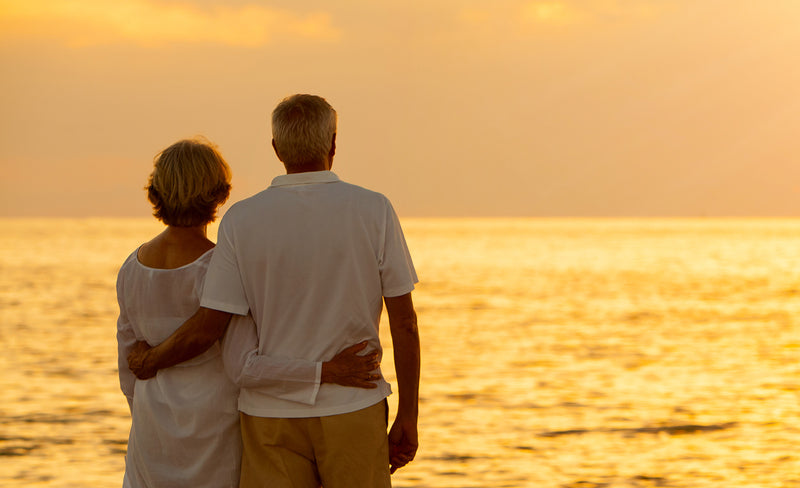 With social distancing measures still in place around the world, the desire for human interaction is at an all-time high. You may crave the hugs, the handshakes, and even the warm smiles hidden behind our masks. Many of our favorite places have shut down throughout the pandemic, and gathering with loved ones has become far less frequent.  Feelings of loneliness may have emerged as a result. Perhaps the population affected the most are seniors. After all, human interaction was all there was at one point for this particular population – no internet, no phones, and minimal TV. Seniors have relied on physical interaction for decades to soothe feelings of loneliness, making today's challenges harder than ever.
Read along to learn about the health benefits of companionship, the importance of dating for seniors, and where to find some of the best dating sites for seniors.
Health Benefits of Companionship
Over the years, emotional health benefits have been the main focus surrounding companionship. Today, studies show that these health benefits now include mental and physical components. Moreover, social relationships have proven to increase the human lifespan. Here are a few ways in which companionship can enhance your health:
Senior Dating
45% of Americans over the age of 65 are divorced, widowed, or separated. Seniors who have lost their spouses (especially throughout a pandemic) may exceptionally be at risk for feelings of isolation and should be guided with delicacy and compassion.
Being a senior citizen should not mean an end to social life but rather an exciting new beginning to a dating life. Seniors seeking companionship should never be shamed or ridiculed for their wants and needs as their feelings are just as valid as someone in their twenties. Senior dating expert Dr. Helen Fisher suggests people of any age can feel intense romantic love. The biological anthropologist and accomplished author conducted a questionnaire study involving 800 participants. She found no differences in the expression of romantic passion between people over the age of 45 and people under the age of 25. She even offers the idea that senior dating can be "junior-like and full of excitement."
While some seniors may prefer the traditional approach – meeting people in person, others may find newer methods safer yet exciting. Depending on location and personal risk factors, it may be safer to go on in-person dates after the risk of COVID-19 transmission is far less prevalent.
Thanks to technological advances, dating today is more convenient than ever. Various studies show that dating among older adults is the fastest-growing segment in the world of online dating.
COVID-19 may have caused some not-so-pleasant changes globally, but it has also catapulted different measures in which to connect online. Online dating has revolutionized the dating scene for people at any age and has provided a way for seniors to interact safely throughout the pandemic. 
Here are some of the best dating sites geared towards older adults:
Best Dating Sites for Seniors
It is essential for seniors to do the individual research to determine which site is right for them. Certain dating services, such as eHarmony and OurTime are Christianity-based platforms and may not coincide with everyone's belief systems.  Other platforms such as SeniorMatch are more non-denominational and encourage spiritual individuality. There is no right or wrong site; it is what is suitable for you that is important.
A Meaningful Relationship is Possible
While dating for seniors may feel daunting at first, it is important to have an open mind and view each dating experience as an opportunity to expand social life. Even if a potential partner has no long-term prospects, the experience in and of itself can have a profound impact later in life.  Each lesson in life is meant for something greater, even when a relationship of any kind is short-lived. Resiliency is key, and finding a fulfilling relationship is definitely within reach, even after 50.
References
https://www.caringseniorservice.com/blog/senior-dating-scene
https://www.webmd.com/sex-relationships/features/health-benefits#:~:text=3.-,Lower%20Blood%20Pressure,blood%20pressure%2C%20followed%20by%20singles
https://www.care.com/c/stories/17124/senior-dating-safety-online/
https://aginginplace.org/seniors-and-dating/
https://seniors.lovetoknow.com/Senior_Dating_Interview:_Dr._Helen_Fisher