The Power Wheelchair – Independence at the Touch of a Button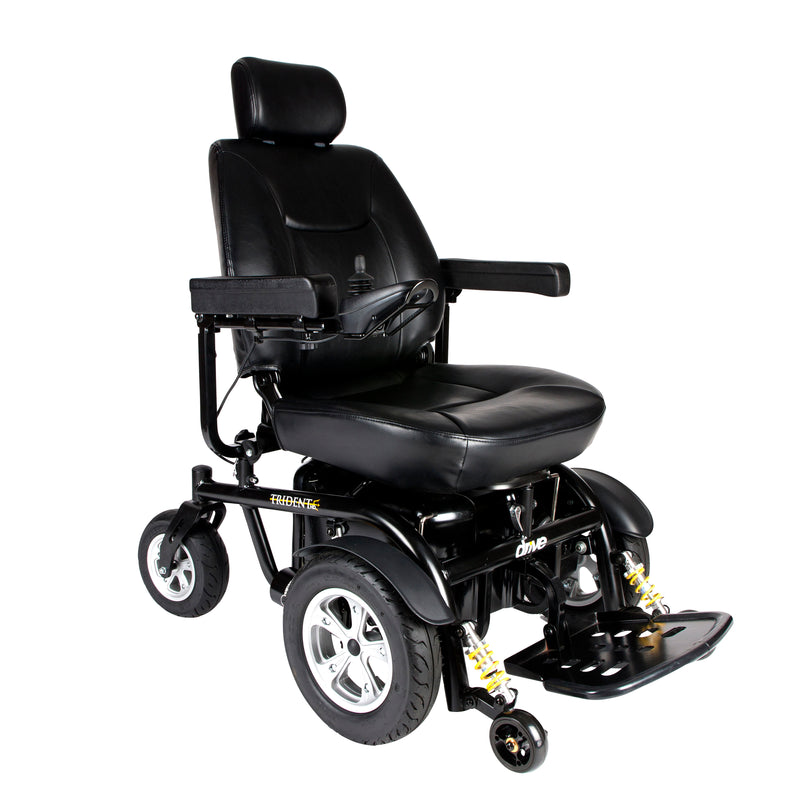 The transition from a traditional manual wheelchair to a power chair may seem daunting at first but they can be extremely user friendly and provider users with the independence they desire within moments of first sitting down in one.
'It's like getting my legs back'
Las Vegas resident Jason Turner lives with multiple sclerosis and relies on his power wheelchair for mobility. Jason received a power wheelchair through Medicare more than 10 years ago and he considers it a life changer.
"It is like getting my legs back," Jason told Disabled-World.com. "I have the freedom and independence to go wherever I need to go."
Power chairs create a long-desired independent lifestyle: with the simple press of a few buttons and the turn of a joystick, the user can get around outside, participate in activities with others or simply spend time with friends.
AvaCare Medical power chairs are a great option for those needing improved mobility and are ready to swap out the cane or knee walker. The power chair, which is equipped with a joystick so the user can simply point in the direction they want to go, can provide increased mobility for individuals with arthritis, or medical issues with their hands.
AvaCare Medical provides the highest quality and safety of power chairs in the industry providing peace of mind as well as safety and security. With a weight limit of 450 pounds, Avacare provides everything from a seatbelt to a long-lasting battery with up to a 20-hour charge.
AvaCare power chair features
AvaCare power chairs are equipped with many safety features including anti-tip technology, seatbelts, head rests, and durable frames. Some of the features include:
Anti-tip technology allows the user to move at faster speeds without the worry of tipping over. A wider frame helps to prevent tipping by centering gravity along with wider, more durable wheels that prevent someone from falling out of the chair. 
Seatbelts are vitally important when choosing a power chair so that a user doesn't slip out of the chair, and can maintain proper form when operating the power chair. 
Head rests are extremely helpful to the health of users who need extra neck and back support. 
A power chair for everyone
One power chair doesn't fit all. Power chairs range in design from a more basic looking wheel chair with a battery pack and motor to a captain style chair which sits on top of a motor and battery pack. Chairs also range in color from black, red, blue or silver. Aside from the design of the chair, functionality plays a large role. Most power chairs are rear-wheel drive, but there are a few on the market that are mid-wheel and front-wheel drive.
AvaCare Medical offers all models. This functionality allows for tighter turns, and often times off-roading – providing more independence for the user.
A portable option should be considered if the user is considering travel. These power chairs are lightweight and compactable and easy to travel with. Considerations when pondering a portable option include: 
The weight of the chair – can the user lift it?
Dimensions of the chair – will it fit in a vehicle?
Driving surface – can the power chair operate inside and on off-roading or outside surfaces?
Comfort should also be included, when considering a power chair:
Is the seat comfortable, does the seat fit, and will it help alleviate sores?
Do the arm rests have pads?
If there a seatbelt? 
AvaCare Medical's power chair models range from $1,499 to $2,599. Buyers should consult with Medicare first to ensure the power chair their purchase is covered.
When it comes to comfort, durability, safety and affordability of a power chair, AvaCare Medical has it covered.